Camp Imagine 2017
---
We had an absolute blast with this creative, funny, smart and oh so talented group of girls at Camp Imagine this year.  Our theme was the ocean… and this year we planted a story seed about Sirens that guarded a treasure box of words in the middle of the Sea.  Some people knew that if they called out to the Sirens for wisdom or guidance, the Sirens would reach into their treasure box and pull out the exact right words that each person needed to hear.
Here are some pictures of our time together writing our story Sirens of the Sea, paintings, making treasure boxes, making ocean drums and so much more…
We wandered through the Inspiration Station for ideas…
We decorated our sketchbooks…
We gathered in the Story Room and wrote thirteen individual stories to become one collective story…
We made Ocean Drums…  decorated with mandalas!
We made watercolour ocean word boxes… filled them with words to inspire songs and poetry and Siren wishes…
we played games….
we made new friends… may have had a little fun…
We practiced our show, we made posters and welcome signs…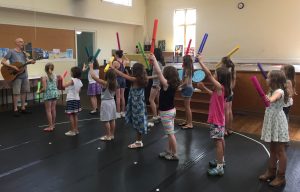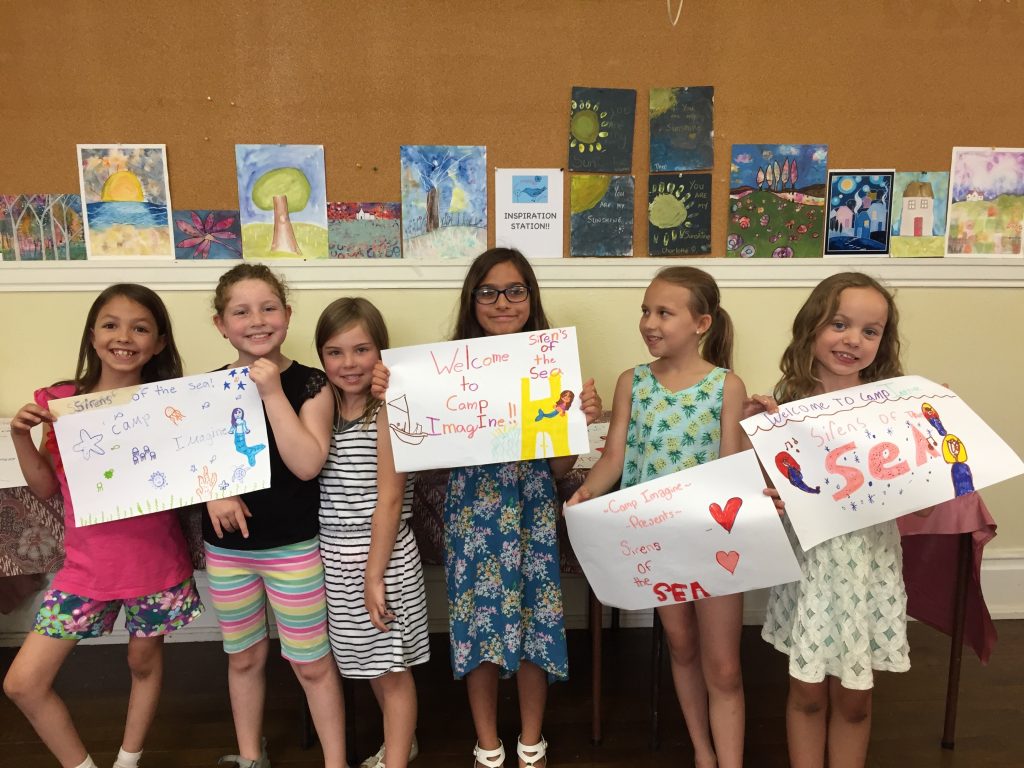 And at the end of the week we invited friends and family to see all we created…
We took parents, grandparents, friends around to see all our artwork and we presented our story… Sirens of the Sea
Here it is if you would like to take a peek:  Youtube: Sirens of the Sea
Thank you all for another fantastic year at Camp Imagine.  This is our sixth year and we hope for many more!  See you next year!!
xo
Ross and Nathalie
Save
Save
Save
Save
Save
Save
Save
Save
Save
Save
Save
Save
Save
Save
Save
Save
Save