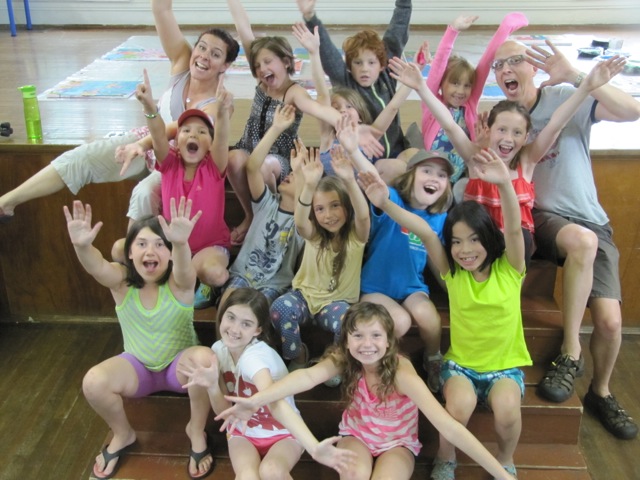 Jul, 31 2014 |
news
| admin | No comments
I just can't say enough about the wonderful kids this year at Camp Imagine:  generous with each other, kind, open, creative, willing, sweet, thoughtful, imaginative, fun, funny (with no lack of personality!)  It was just a dream for Ross and I!
So, what happens when you get a wonderful group of kids together and you add a dash of music, a pinch of paint, a bucket of art supplies, a hint of a story and a fairy door?
Click here to find out!  www.youtube.com
Curious to see more?  Here's what we did to get to our final performance/exhibit:
A:  We made books (turning giant leaf bags into Camp Imagine Sketchbooks)
Read More...
---